Desktop Air Spring Vibration Isolator AVS series (for Clean room)

AVS seires

Desktop Air Spring Vibration Isolator, compact and suitable for using in clean room
Business Fields
For Microscopy
For Measurement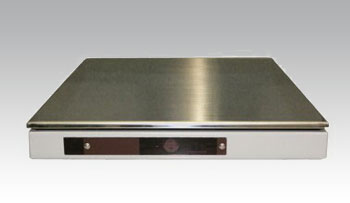 Features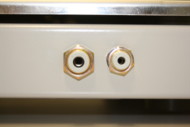 All vibration isolation functions are incorporated in a compactly designed body. Automatic leveler incorporated.
Tabletop is covered by stainless steel, a drain tube is connected to the automatic leveler to enable the air exhausted from the air spring to be discharged to a suitable location. This enables you to use the isolator in a clean room with peace of mind.
Specifications
Item/Model
AVS-0405S
AVS-0506S
AVS-0605S
AVS-0806S
Natural frequency
2.5Hz
Vibration Isolation Method
Special-diaphragm air spring
Damping Method
Air damping using an orifice
Leveling Method
An automatic leveler keeps the surface table level
automatically
Tabletop
SUS304 buffing
Table Dimensions W×D(mm)
430×530
530×630
630×530
800×600
Machine Height(mm)
74.5
Machine Weight(kg)
24
31
31
43
Load Weight(kg)
60
Air Supply(MPa)
0.35~0.70(Air source:Compressed air by an air compressor,
relieving a factory's piping of its air, or liquid nitrogen gas)
Accessories
urethane tube Φ6mm×3m(for air supply)、
Φ4mm×3m(for exhaust air)、
piping joint (Φ6mm tube-->PT/1/4 male threads)x1
Product Inquiry
Complete the form below and press the submit button.*We will respond via email as soon as possible.